Contra Costa County DUI Child Endangerment Defense Attorney
California Child Endangerment Defense Charges
Across the state of California, it is illegal to drive a vehicle while under the influence. Some prosecutors will be especially harsh on you if your charges include child endangerment. Child endangerment DUIs involve individuals who have operated a vehicle while a child under the age of 14 was inside the car.
Ask our Contra Costa County child endangerment attorney Anthony Blalock to explain your charges by calling The Blalock Law Firm, PC at (925) 259-3270.
Will I Lose My Child if I am Charged with a DUI?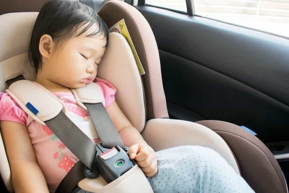 It's possible you could have your child taken from you after a child endangerment DUI. The court system sometimes charges this type of DUI as two separate offenses: The DUI and the child endangerment.
Will I Go to Jail For DUI Child Endangerment?
Child endangerment charges can also be felonies, leading to the maximum sentencing of four years in prison. For these reasons, DUI child endangerment charges are not to be taken lightly. Facing these charges can be intimidating in the least and frightening to most. You want to keep your family together. We want to help.
What Are the DUI Penalties for Having A Child in Your Car?
If you are convicted of a DUI, you will face all of the regular penalties for a DUI plus an additional sentence enhancement, per California Vehicle Code 23572. These enhancements are not affected by how intoxicated you were, how dangerous your driving was, or whether or not you intended to harm the child. If a child under the age of 14 was in your car when you were driving under the influence, you will face these penalty enhancements if convicted.
If you are convicted of a DUI and had a child in the car, your penalties will be enhanced as follows:
First DUI Offense: Additional 48 hours in jail
Second DUI: Additional 10 days in jail
Third DUI: Additional 30 days in jail
Fourth DUI: Additional 90 days in jail
Most importantly, the court will review your level of intoxication and the presence of a child in the car. To find out your options for defense regarding your child endangerment DUI, ask our Contra Costa County child endangerment attorney Anthony Blalock for an honest case review.
What Factors Must Be Present in Order to Be Convicted of Child Endangerment?
In order to convict you of child endangerment as it relates to your DUI:
The prosecution must prove you were intoxicated beyond the legal limit
The prosecution may demonstrate that your driving patterns were both erratic and dangerous to the child occupant
The prosecution may need to prove that you intended to injure the child
The prosecution has to address whether a child was actually in the car
We provide a free one-hour consultation for all first-time clients. Schedule yours at (925) 259-3270.