Contra Costa County DUI Child Endangerment Lawyer
Defending Clients Charged With Child Endangerment While Driving Under The Influence in California
The Blalock Law Firm, PC is your trusted destination for expert legal counsel regarding DUI Child Endangerment cases in California. We understand the anxiety and uncertainty accompanying charges related to driving under the influence while endangering a child. Our accomplished team of attorneys is dedicated to providing unparalleled representation and guidance throughout the legal process. With extensive knowledge and experience in DUI cases, our Contra Costa County DUI child endangerment attorneys will protect your rights and fiercely advocate for your best interests. Count on us to diligently fight for the optimal resolution for you and your family.
---
Are you facing a DUI child endangerment charge in California? Call The Blalock Law Firm, PC today at (925) 259-3270 or contact us online to schedule a meeting with our DUI child endangerment attorney in Contra Costa County!
---
Can a DUI Impact Child Custody in California?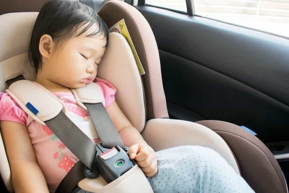 If you are charged with a DUI in California, there is a possibility that child custody or visitation arrangements could be affected. However, it is important to note that each case is unique, and the outcome will depend on various factors, such as the specific circumstances of the DUI incident, any prior history of substance abuse or DUI convictions, and the overall best interests of the child. California family courts prioritize the safety and well-being of children above all else, and they will assess the situation to determine what is in the child's best interests. In cases where a parent is charged with a DUI, the court may take measures to ensure the child's safety, such as imposing restrictions on visitation or requiring the completion of alcohol or substance abuse programs.
What are the Penalties for Having a Child in Your Car While Driving Under the Influence?
If you are convicted of a DUI, you will face all of the regular penalties for a DUI plus an additional sentence enhancement, per California Vehicle Code 23572. These enhancements are not affected by how intoxicated you were, how dangerous your driving was, or whether or not you intended to harm the child. If a child under 14 were in your car while driving under the influence, you would face these penalty enhancements if convicted.
If you are convicted of a DUI and had a child in the car, your penalties will be enhanced as follows:
First DUI Offense: Additional 48 hours in jail
Second DUI: Additional ten days in jail
Third DUI: Additional 30 days in jail
Fourth DUI: Additional 90 days in jail
Most importantly, the court will review your level of intoxication and the presence of a child in the car. To find out your options for the defense regarding your child endangerment DUI, ask our Contra Costa County DUI child endangerment attorney Anthony Blalock for an honest case review.
What Factors Must Be Present to Be Convicted of Child Endangerment?
In order to convict you of child endangerment as it relates to your DUI:
The prosecution must prove you were intoxicated beyond the legal limit
The prosecution may demonstrate that your driving patterns were both erratic and dangerous to the child occupant
The prosecution may need to prove that you intended to injure the child
The prosecution has to address whether a child was actually in the car
Contact The Blalock Law Firm, PC, today to schedule a FREE consultation with our DUI child endangerment lawyer in Conta Costa County!